Do Your Thing in Bing
Looking for a fun getaway? Greater Binghamton has plenty of activities no matter what you're into, whenever you want.
Maybe you're looking for a taste of the night life: great dishes at downtown restaurants, craft beverages at the bar or a ballgame under the lights. Perhaps you prefer your adventure in the daylight … we've got plenty of opportunities for you to explore outdoor parks or even a botanical garden.
Take a stroll down the River Trail or discover the hidden waterfalls of the IBM Glen. Get breathtaking views from above with Southern Tier Balloon Tours. And that's just the start.
Arts and culture abound at numerous museums, theaters and galleries in Greater Binghamton, where rich history forms the foundation for your next getaway. Visit historic sites like the Bundy Museum of History and Art, take in a Tri-Cities Opera show or experience the First Friday Art Walks through Artists Row. Shop for historic treasures on Antique Row or pick up something new at a boutique downtown, where you might just want to walk among amazing architecture.
Conclude your exploration with a craft beer or take a brew tour that includes Beer Tree Brew Co., Water Street Brewing Co. and The North Brewery. Dig into a dining scene filled with exceptional culinary creations at the funky Lost Dog Café or more refined Remlik's.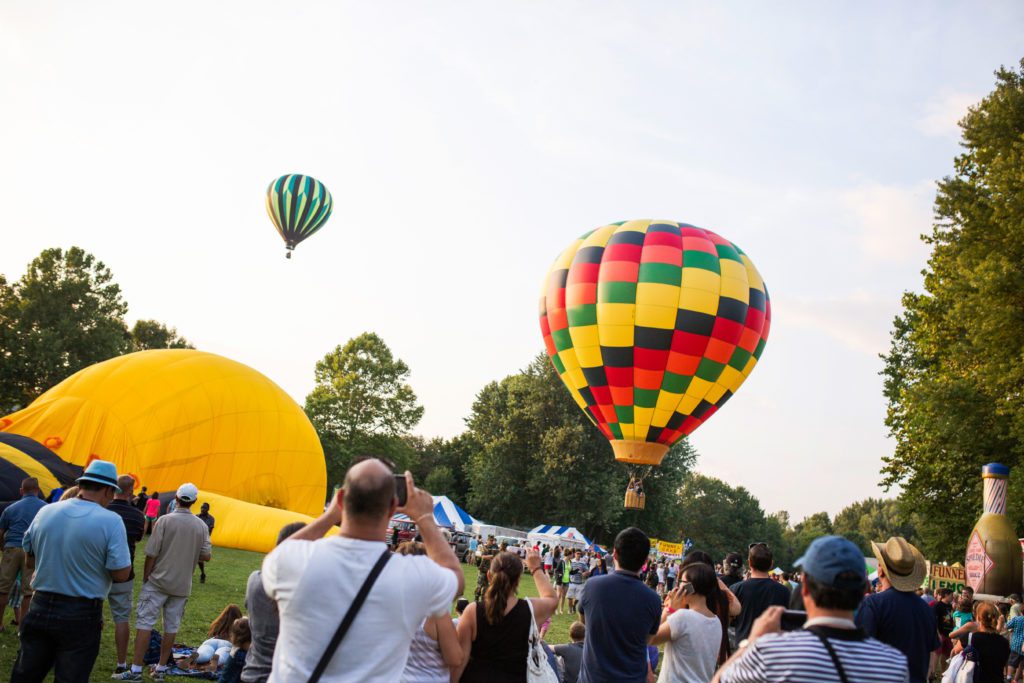 Time your getaway right and you can hit up the incredible LUMA, one of the nation's largest projection arts festivals that brings downtown Binghamton buildings to life each September. Other staples include the Spiedie Fest & Balloon Rally every summer.
Anyone looking for a getaway on the weekend or any day should see all that Greater Binghamton has to offer. Come experience one of New York state's vibrant and eclectic set of towns and cities in Greater Binghamton.
Explore our Bing Stories and skip that travel app or search engine to discover our most interesting places and people. Then plot your own adventure through Greater Binghamton and Be Part of Our Story!